Mastercard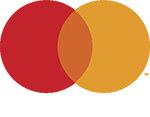 Mastercard is the official partner of the Ultra Europe Cashless System and the preferred payment method of Ultra Europe! Mastercard/Maestro cardholders can use different pre-festival as well as on-site benefits.
Explore the unique Priceless package!
The Priceless package presented by Mastercard includes:
a 3 day VIP ticket
VIP entrance
an official Ultra Europe 2018 t-shirt
official Ultra Europe promo poster
1x backstage tour including a VIP hostess to escort you through the tour and 1 backstage drink
Click on the button below for more info and to buy the Priceless package!
Benefits of Being a Mastercard/Maestro Cardholder Ultra Europe
Top Up Without Service Charge
Only Mastercard and Maestro contactless cards are free of service charge for top up. Feel free to use your Mastercard and Maestro cards at every POS location.
Merchandise at a Discount
Receive 10% discount when purchasing merchandise over 250,00 HRK with Mastercard or Maestro cards.
Food and Drinks Facilities
You can use your Mastercard/Maestro cards for both regular and contactless payments when purchasing food or beverages at dedicated facilities on Ultra Europe festival site.